Data Hub
Advice
Audit
Sourcing
Supply
Need help in sourcing external data?
We have generated our own data, we would like to link them to auxiliary data to gain more insight about our existing clients or local residents or survey respondents, and would like to keep the costs within available budget.
YOU ARE IN THE RIGHT PLACE AT THE RIGHT TIME!
Email us at [email protected] and we will have a quick FREE "data audit", recommend course of action and the most cost-efficient solution to your problem.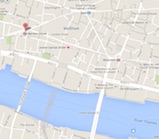 Mapping
Open Data
Ordnance Survey Open Data
Administrative Boundaries
Postal Boundaries and points
Census Geography